Detector Power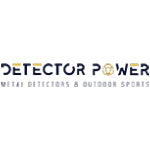 21338 Saint Andrews Blvd
Boca Raton FL 33433
USA
Detector Power is your shop for metal detection, adventure and outdoor sports with passion for finding pieces and historical treasures. The expert team offers customer service with detailed information on the most modern, effective and functional metal detectors and long range locators.
Service in English and Spanish
Showroom
Consultation
Detector Instruction and Training
Fast Shipping
Detector Power was founded in June 2017 and is an official OKM Dealer since 2019.
Certified Business with European Partners
At home in Florida, the company is accredited by the Better Business Bureau, meeting the highest standards of companies certified to do business in the United States.
Furthermore, June 2019 had been a great month for Detector Power: A tour of Europe allowed CEO Luis Valencia to incorporate various European suppliers into his portfolio of high-quality detectors, created by brands with trajectory and great worldwide recognition. Detector Power has managed to consolidate its position as official OKM distributor both in the United States and in Latin America.
Why OKM Detectors?
The Detector Power team is impressed by the modern and easy-to-use detectors, developed and handmade in Germany, facilitating the discovery of precious metals and treasures through systems of 3D ground scanners and even water detectors with various options. The experts are convinced: Although its prices are high, the rate of success in each search is so high that it becomes a guarantee for its users.
Why Detector Power?
Detector Power is dedicated to the sale, operation and distribution of metal detectors of all types – ranging from industrial and security detectors via long-range and hobby detectors to underwater and groundwater detectors as well as ground scanners.
Besides this wide range of original products manufactured in the United States and Europe, the expert team shares incredible treasure stories, provides tips about treasure hunting and details about how to use the detection equipment properly.
"We offer first-line consulting
and guarantee security and confidentiality
for our customers."
Your Gateway to Treasure Hunting in the US and Latin America
Located in the state Florida, Detector Power is a perfect hub for customers such as treasure hunters, archaeologists and geotechnical engineers from the US and Latin America. The expert team does not only speak English and Spanish, but also guarantees fast and secure shipping of products throughout the country. Security and confidentiality for customers are also provided on the website and in the online store: www.detectorpower.com
OKM on Tour 2022: Exploring the New Detector Power Store
Detector Power's First Visit to OKM Germany in 2019
After a short presentation of the manufactory, Luis Valencia got to know the various geoelectric and geophysical measuring systems which are developed and produced by OKM. The easy handling and special features were presented in the subsequent training session. Learn more about Detector Power's initial visit to OKM Germany and his detector training: OKM News in June 2019

OKM Detectors' milestone event paving the way for expansion across North and Latin America.

Two days intensive training sealed the sales partnership between OKM and its new authorized dealer: Detector Power offers treasure, metal ...

On September 25, the K. VARDAKA Metal Detectors team invited OKM experts as well as treasure hunters and metal detectorists ...