OKM Peru | Serperuano.com SAC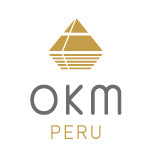 Independencia 208
Of. 201 Miraflores
Lima
Peru
Serperuano.com is an experienced distributor for treasure hunters, archaeologists, mining industry, armed forces, hydrologers and geologists in Latin America. The expert team service reaches beyond the sale of metal detectors.
Service in Spanish, English and Portuguese
Showroom
Consultation
Detector instruction and training
Scan Analysis
Device check and repair
Test area
Distribution network
Serperuano.com was founded in 1988 with a store in the most important commercial area of Miraflores in Lima, Peru. Based on their expertise, Serperuano.com launched its online shop in 2004. Finding the best German detectors at OKM, the company finally became authorized OKM distributor in 2006.
Professionals trust in OKM Peru
Serperuano.com stands for experience, honesty and trust. Hence, the expert team advises not only treasure hunters and archaeologists, but also professionals of mining industry, armed forces, hydrologers and geologists.
Serperuano.com: Where customers get the full attention
Serperuano.com SAC is a licensed OKM distributor for Latin America based in Lima, Peru. The Peruvian company with 100% Peruvian capital is fully managed by Peruvian experts. With its experience in consultation and many success stories in the field of treasure hunting, Serperuano is the hub for treasure hunters and archaeologists. Thanks to its extensive know-how, the company can operate nationally and internationally, following the aim of efficiently serving each client.
"We at Serperuano.com SAC we work in a way
that people receive the best attention and service."
As a customer of Serperuano.com SAC you will receive the team's full attention and best service. Serperuano.com cordially invites you to visit the website and the showroom to get to know the OKM product range in detail.